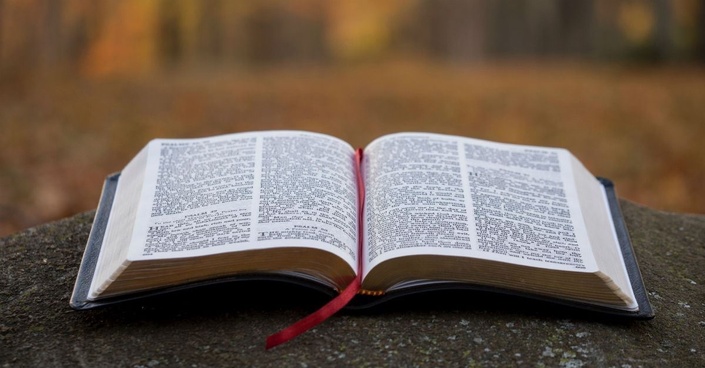 New Testament Survey / Free Trial
Welcome to Community Bible Institute (CBI)!
New Testament Survey will give you a comprehensive, verse by verse, study of the Bible. To move on to the lessons, click "Continue". The percentage bar tracks your progress of the entire course, which should take between 6 months and a year to complete, depending on how frequently you are taking quizzes.
You must receive a 90% or higher to move to the next lesson. After you have taken a quiz, you will be able to view your results. There are no time limits on the quizzes, and you can take them as many times as you would like or need to.
Take your time to deeply meditate on God's Word while you are taking the test. Not only are you passing levels of education, but spiritually you are developing a meaningful walk with God. We know that each lesson has spiritual truths that will bring you a renewed hope and trust in God's ability to take care of you.
The answer to every question is found in the specific chapter (of the corresponding book of the Bible) covered by each quiz. Questions are either multiple choice or true/false. Simply click on the answer you believe to be right and click on "Next Question." If you want to change your answer to a previous question before you submit your exam, you can navigate using the "Previous Question" and "Next Question" buttons.
The Bible is your textbook and the basis for each section. We suggest that you read the entire book of the section of study before you consider taking the first exam. Then, re-read the chapter covered by each individual exam before writing your answers. You might also find it helpful to read the specific Gospel from several different translations (though the exams and answers are based off of the King James Version (KJV). Note – This is not a credited college course, but you will receive a certificate upon completion and you will also have the schooling required to receive your local licensed ministers ordination through ICCI.
Your Instructor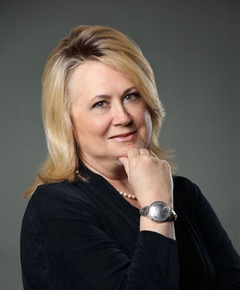 Dr Gayla Holley
Biography
Gayla was born in Benton, Illinois to Sam and Joyce Latta in 1958. Adventure came early as a tornado ripped through the small town. Only 3 days old, while held in her father's arms, their home was destroyed with them inside. Miraculously the family of four survived the tornado. 
At age 7 Gayla moved with her parents and three brothers to Liberia, West Africa, 65 miles from the nearest motor road in a mud house located central to a jungle village called Fassama. Along with three brothers, Gayla attended school taught by her mother. The experience of this early adventure provided her with an early education in humanitarian mission work, which impacted her for life.
Upon return to the United States, Gayla met and married Evangelist Gregory Holley on December 27, 1975. As itinerant ministers and teachers, the couple traveled throughout the world as Ambassadors of New Life Foundation. Together they brought supplies and hope to many nations teaching, educating, feeding, bringing medicine and clothing to those less fortunate. Over the years 33 nations were impacted. 
Gayla birthed their daughter, Angela, in Harare, Zimbabwe, having survived the civil war of Rhodesia. After the war they returned to the USA to build a pipeline of supply for the impoverished. She also home schooled their daughter for 10 years.
Supporting orphanages for hurting children, and homes for those who are in poverty, her compassion for the young, encircles the world. Dr Gayla founded the organization MOMS AGAINST HUNGER , which feeds hundreds of thousands of children and their mothers around the world annually. MAH assists others in setting food pantries to provide for local communities, as well as offers aid in disasters for earthquake victims, hurricanes, floods, fires and tornados in the USA. 
Millions of packages of formulated rice meals have been distributed in many nations to provide essential nutrients, vitamins, minerals and vital nourishment to the starving through her efforts. Zimbabwe, Pakistan, Ghana, Liberia, Kenya, Mexico, Romania, Belize, Malawi, Haiti, Guatemala, Fiji, Honduras, Zambia, India and Mauritius are just a few of the list of nations that have received aid in food and supplies to the impoverished. Website: www.momsagainsthunger.org   
Facebook/ Moms Against Hunger 
Youtube/ Moms Against Hunger
Dr Gayla founded ROLE MODELS of AMERICA as an encouragement to women who succeed to model and lead the next generation. It was designed to allow women to use their abilities and talents to fulfill the desire to help others. She has hosted many educational events helping women to achieve personal life skills and leadership. She has managed various Role Models of America Thrift Stores which served the working poor with free vouchers for needs. www.rolemodelsofamerica.org. Today RMA serves many charities, providing them with ongoing supplies through corporations to be distributed in thousands of lives.  
She founded the 'Pass it On Program' at Illinois State University.
A singer and songwriter for two albums, 'Sanctuary' and 'Reflecting Your Glory'. Also produced an album of Hymns with her choir at NLCF during their pastorship of 20 years.  
Dramatist and Playwright of The Big Bang, The Mysterious Woman, The Razor's Edge, The Bag Lady, Baby Baby, Equipped but Not Prepared. The Experience, African Miracles, I Still Believe, These Truths We Hold, are among various seasonal dramas. 
The following are a partial list of her teaching projects. 
New Horizons for Women
Time Management for Women
The Love Scrapbook
The Successful Working Woman's Guide
The HomeBuilder Series
The Worship Leaders Manuel 
Pro31
Bloom!
She is the Chancellor of the Community Bible Institute which is an automated online Bible School of the entire New Testament. This is a instructive verse by verse format of study for those in ministry.  
https://community-bible-institute.teachable.com
Dr Gayla is the author of 'Growing the Leader Within You' a 264 page book of personal leadership skills through personal dangers and adventures.  
She has served beside her husband of 45 years, who is the late Metropolitan Archbishop and President of Independent Christian Churches International, which provided legal covering for over 4500 men and women in Pastoral Ministry. Today ICCI is a thriving 501(c)3 providing covering for ministries and pastors across America in 48 states.  
https://www.ministrylaunchnow.com
Her personal blog https://gaylasmagazine.typepad.com  is her personal journal written on the different facets of leadership, travel, family, educational values and faith. 
Youtube/ Dr Gayla Holley
Instagram/Gaylajholley  
Pinterest/Gayla Holley
Twitter/ @GaylaHolley
She is currently the Co Founder and President of Grief Guide Ministries, a ministry devoted to the care and healing of those who have lost loved ones in death. www.griefguideministries.com provides many online Healing Lessons written by Dr Gayla.  
Facebook/ The Grief Guide 
Youtube/Grief Guide Ministries 
A speaker, teacher, songwriter, author and counselor, Dr Gayla Holley continues to impact lives day by day. Her readership is above 150,000 online.
SPECIAL HONORS, CERTIFICATES AND AWARDS:
She is one of the Thousand Points of Light in America. In 1991, Dr Gayla along with her husband, was awarded #389 in President George W. Bush's 1000 Points of Light. 
Nominated as the "The Woman of Distinction for the Ten Top Women in Houston, Texas in 2005. 
Awarded Dame of Grace by the Sovereign Order of Saint John of Jerusalem, Knights of Malta Ecumenical Order
Awarded Commemorative Medals in Recognition for her Charities by H.S.H. The Grand Master, Count Joseph Frendo Combo CD, GB, GCSJ(H), MOC, ORCB, D.Hum, PhD Marquis & Count de Torre Sarroca, Grand Bailiff, Grand Cross of Justice, Hereditary Knight, the Knights Hospitallers OSJ
She received the Service Recognition Award from the Houston Police Department for her work and aid to Haiti in 2010. 
Certificate of Appreciation - The American Bible Society 
Certificate of Appreciation - The Boy Scouts of America
Awarded Republican Life Member in the USA
EDUCATION:
Certificate of Ordination – 1984
Illinois State University -1987 Senior Counselor for Women's Crisis Centers
Dame of Grace of The Knights of Malta - 1998
Doctor of Divinity Degree - 2009 American Bible College
The Therapon Institute Licensed Pastoral Counselor – 2003
The Therapon Institute Belief Therapist – 2003
Light Learning Institute – Extraordinary Women Course - AACC 2003
American Association of Christian Counselors – Licensed in 2005
Houston Tx Police Department - 55 hr Certificate of Training for Profiling Criminal Behavior
SERVICE:
Served as an Executive Board Member of The Bridge – a Shelter for Battered Women
Facilitator and Teacher of Marriage Classes and GGM Grief classes.  
Served as a Senior Counselor for the Women's Crisis Centers- Illinois State University
Served as a Board Member of McClain County Human Resource, Illinois
Presently a Staff Pastor at Relate Community Church Spring Tx 
Course Curriculum
New Testament Survey
Available in days
days after you enroll
Matthew
Available in days
days after you enroll
Frequently Asked Questions
When does the course start and finish?
The course starts now and never ends! It is a completely self-paced online course - you decide when you start and when you finish.
How long do I have access to the course?
How does lifetime access sound? After enrolling, you have unlimited access to this course for as long as you like - across any and all devices you own.
What if I am unhappy with the course?
We would never want you to be unhappy! If you are unsatisfied with your purchase, contact us in the first 30 days and we will give you a full refund.